When the design drawings are obtained from the customer, our designers will choose materials that meet the performance requirements and are economical.
* Take 600D polyester material as body fabric to meet the needs of full-page printing.
* PVC washable lining as to pack liquid cosmetics, which might be splashing in use.
* Leather tapes along zipper.
* Improve the overall grade of the cosmetic bag by using a m
etal teeth zipper.
Upon confirmation, the customer provides the AI documents required for printing. We will first provide production samples for mutual confirmation.
After all the details of the product requirements have been confirmed, we start to arrange the production preparation for the order.
After all the materials and accessories are ready, the production team will produce according to the order schedule.
compound sewing and forming
Quality inspection and packaging.
Packed goods on palettes.
After a few weeks of transportation, a beautiful cosmetic bag is in front of you!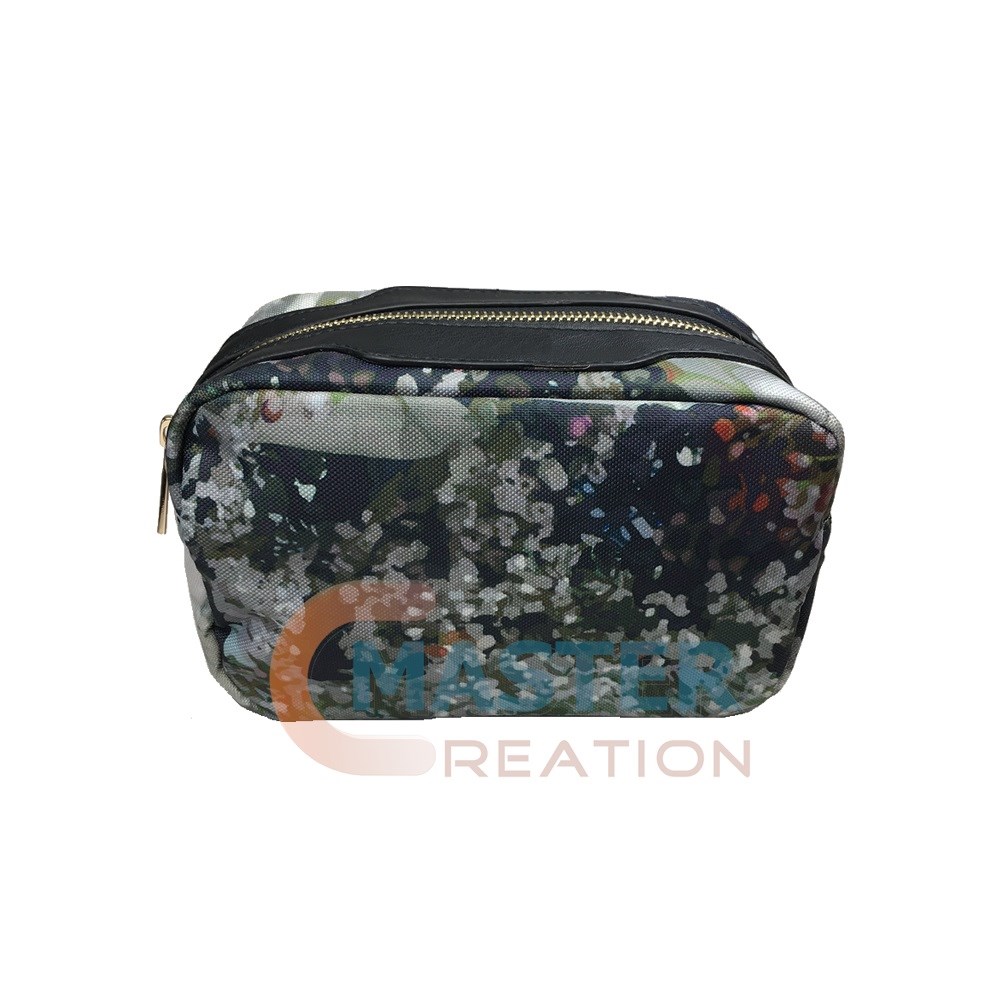 Check out more details about this bag on our website: